Are you going to Cisco Live! in Berlin? This blog entry is an edited (shorter) version of my Milan travel blog with the bits that apply to every Cisco Live! and a little specific information for Berlin
Accommodations
The Cisco Hotels
There are obviously many places where you can stay, ranging from hostels with shared bathrooms in the hallway to 5 star hotels. The easiest option for you might be to follow the official Cisco list of hotels that Cisco has gathered for you. They have also graciously calculated transit times from these hotels to the venue. There tends to be a reasonable amount of hotels on offer in varying price categories, these are however obviously not the only hotels on offer.
Other hotel options
If you are feeling a little more adventurous you can use sites such as Trip Advisor which has good (honest) reviews and a list of prices from many hotel sites or browse the hotel sites directly, some examples of which are booking.com, hotels.com and expedia.com to look for Hotels that meet your criteria. Do read the reviews and find out what people liked and disliked. What some people disliked might not matter at all to you and vice versa. My main criteria for Hotels during the stay is:
Quiet during the night, because the hotel does not need to be quiet during the day when you're away at the conference anyway you can safely pick a hotel that is undergoing renovation or repair during your stay, which can sometimes save you some money, do check the reviews and see if guests said it was quiet during the night.
Has good breakfast, there tends to be not a lot to eat at the conference except for lunch so I make it a rule to eat a good breakfast before I depart in the morning, a good breakfast is therefore high on my list of things I need.
Bathroom and shower in the room, staying a whole week somewhere where you're sharing a bathroom or a shower is out of the question for me, if you think you can live with that for a full week there are cheaper options that open up for you, otherwise you're pretty much limited to 3 star hotels.
WiFi that works, many hotels offer WiFi (sometimes even free), it isn't always good however, browse the reviews for the WiFi, check if it's free, check if there are data allowances or bandwidth caps (2Gb per day, or even 512kbit max speed is not unheard of, both of which are fairly useless), check how much it is if it isn't free (you might have to send an email to the hotel or even call them to check), it can sometimes be very expensive, even ludicrously so.
Where in the city should you stay
Where to stay depends a little on your preferences. I've been to Cisco Live! (and Networkers) in 4 different cities over a span of 11 years and I've tried pretty much all of these options. There are pros and cons to each one of them, read them and figure out where you fit.
Stay close to the conference centre:

Pros

Shorter transit in the morning, might even be within walking distance so you don't have to leave as early and might save some money on trains
You can go to the hotel at lunch time or during longer breaks to relax, work, or even use the facilities

Cons

The conference centre area isn't necessarily in a good place to see anything else, you might have to travel a bit to see the sites. This was particularly the case in London but wasn't too bad in Milan and is not the case in Berlin, you are not in a suburb blocked off from civilization.
The choice of reasonably priced options might not be that great, particularly if many people want to stay near the conference centre, check hotels in other areas and if you can find a hotel within a reasonable metro distance don't overpay for a 10 minute saving in the morning, get a better hotel.

Stay downtown:

Pros

Choice of restaurants, shops and things to do when you're not at the conference that are within walking distance
Usually a short walk to the next Metro station, if you have many equal hotels pick the one that is closest to the Metro

Cons

Can be expensive, when you don't have a car it's very nice to be downtown so these hotels tend to be a little on the steep side
Can be noisy, pay attention to what the hotels guests said about noise levels, sometimes hotels face busy streets or are opposite to the police station

Pick your location based on the Metro, stay within 3-6 hops of the conference and 3-6 hops to the city centre.

Pros

Relatively quick transit in the morning, perhaps 5-15 minutes depending on how close you are
Relatively quick transit if you want to go downtown to hit the bars, see the sites or shop.

Cons

Might not be the greatest neighbourhood to be in, read some information about the area and check the hotel reviews to see if it is relatively safe.
Possibly expensive, it's always a little more expensive to be well connected

Pick your location based on where you can get the cheaper hotels a bit away

Pros

If you're on a tight budget this might be the only way to persuade your employer to take the plunge or if you're paying the whole cost yourself this might be what you can afford.
You'll probably end up in the suburbs in a more quiet area

Cons

You'll spend more time on public transit than you might necessarily like
Usually not a great range of restaurants or shops in the area which might mean even more transit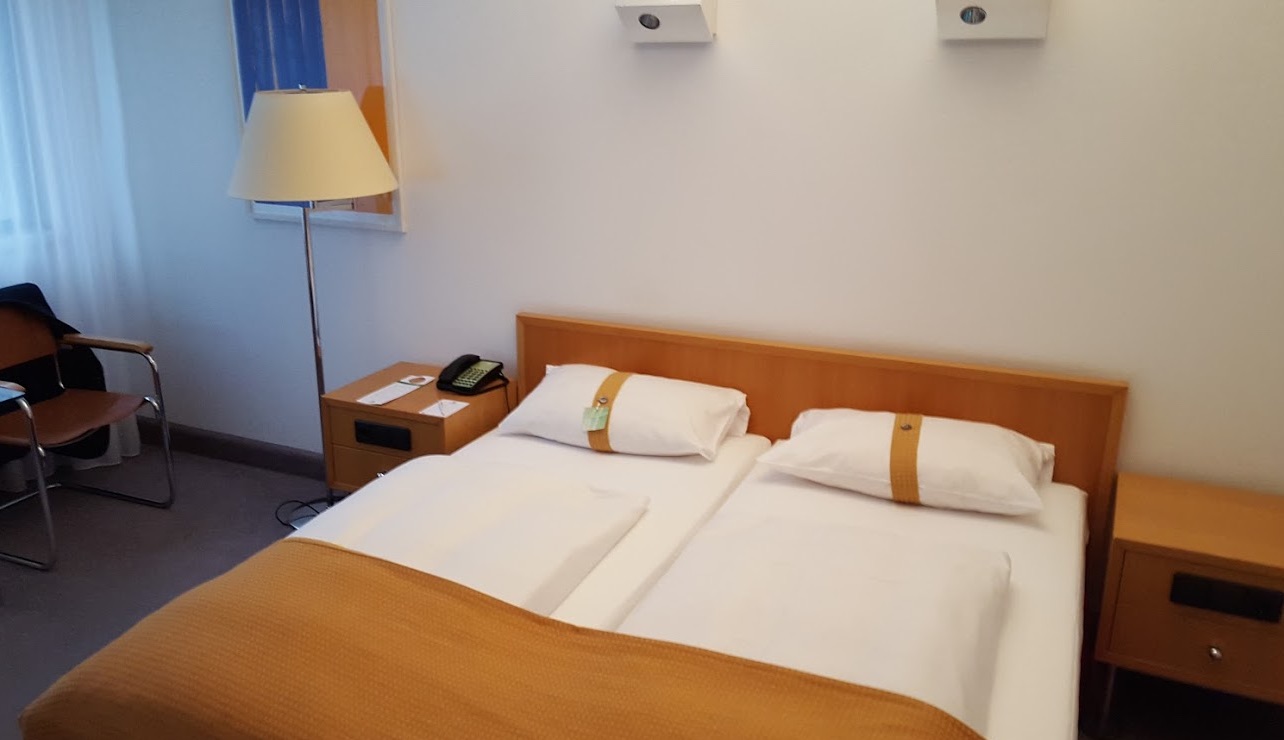 Whatever option you pick you can always change your mind next year. In 2014 I stayed in Central Milan, the year after I moved to a location that was far better connected to both the airport and the conference centre by the Metro. My Hotel in 2014 was from the official Cisco Hotel list last year and was in the process of renovating. It was quite cheap (for Milan), partly because it was undergoing renovation at the time, at around 120€ a night and was very nice as you can see from the video, the better connected Hotel I stayed at in 2015 was more expensive but it was very nice to be so well connected.
In 2016 in Berlin I stayed in the Spandau area which was far more suburb than I thought it was, but well connected to the Metro. This time I'm going to be staying in the Charlottenburg area, also well connected by the Metro but much closer to restaurants and shops.
Whatever you do I recommend you start booking your hotel as early as possible, as you get closer to the conference the prices tend to hike up fast, particularly for the best locations, you can save quite a bit of money by booking early. Even if you are not sure that you'll get to go, you can in most cases book well in advance and not need to pay anything to cancel at a later date.
Plan your sessions
If you're taking tech-seminars (which are on Monday, in the form of 1x8 hours, 2x4 hours or 1x4 hours) you'll need to pick those when you register. To schedule the rest of your time you need to do so when the schedule builder becomes available (usually early November). So what sessions should you take?
Don't be afraid to take a breakout in the same subject area as you picked your technical-seminar, if it makes sense there is nothing wrong with that.
Pick a theme for your breakouts, with a ton of sessions available in many different categories it is fairly smart to pick a theme for your sessions. If more than one person is going, picking a theme for each one will make you able to get a lot of knowledge about a few subjects which in the long run generally tends to work out better than being all over the place. This is one of the reasons why sending more than one person from your company is a good idea.
Take advantage of meet-the-engineer, these are quality people that you won't get many opportunities to meet face-to-face. If you have difficult TAC cases, have implementation questions for a particular platform (or need a how do I do this on this platform) or even if you just want to discuss the idiosyncrasies of a particular platform.
A lot of Cisco people come to Cisco Live! Your Cisco account manager might be able to schedule some meetings for you with some higher ups if you need to discuss a particular case or a large project with someone in the know.
If you need hands on in a particular subject take advantage of all the available labs.
If you are on your path to certification you might want to take advantage of your free certification exam while you are at the conference.
Getting to the conference from your Hotel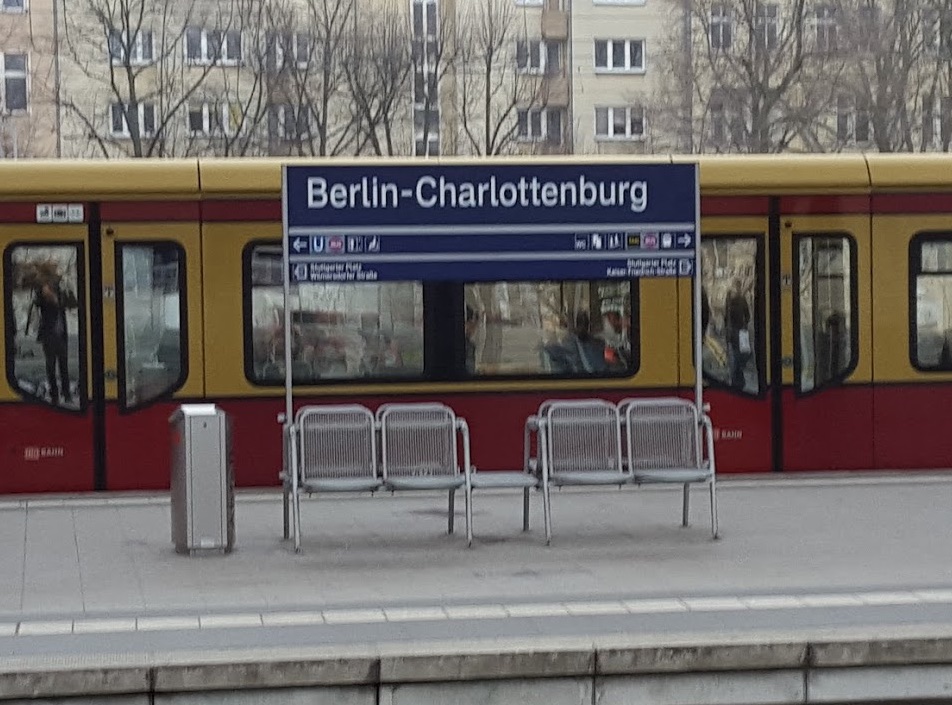 Getting to the conference by train is by far the best option you have, unless you are within walking distance. Subway map with the main players in Berlin, in PDF form, the S5 line goes to the conference centre

The Metro station serving the conference centre is Messe Süd (Eichkamp)
There's also a very helpful page at Messe Berlin on how to get to and from the venue that you can find here
You can take a Taxi, usually more pricey but is more comfortable and you're guaranteed a seat. Don't bet on the Taxi being faster though, it has traffic to compete with. If you have your own car you could also drive to the conference centre although you should make sure you can park somewhere close, and at what price.
Arrival and the first day
Those of you who have signed up for technical seminars or have enlisted in the DevOps program should arrive no later than midday Sunday to have time to register before registration closes so you don't have to do that on Monday morning, if you're just attending the breakout sessions you can arrive on Monday and register in the afternoon for an early Tuesday start.
Practice run
It is beneficial to do a trial run of the route (hopefully selected with the dijkstra algorithm) you're going to be travelling to the conference, particularly if you're going to be using the Metro. You can roughly time your trip and figure out which way you have to go into the station to get to the track you want. There are often multiple entrances (and exists), particularly to the larger Metro stations, pick the one that gets you to the right track in the shortest amount of time, this will matter more when there is more traffic in the morning and you can barely see where you are going.
If you need to change trains you should also figure out what the best route from your current track to the track you need to go to is. It's also far better to go in the wrong direction on the trial run than it is to do it on your first day.
Early registration and the App
Registration opens on Sunday at 15:00 and is open until 20:00 for those who arrive on Sunday for the main conference. If you arrive at a reasonable hour on Sunday you can use your practice run to go and register, that will save you from having to do so on your first day. Similarly if you arrive on Monday for the Tuesday start, registration is open from 08:00 till 19:00 and it's good to finish up the registration before the first day.
When you register you'll get your computer bag (and whatever goodies are in it) as well as your badge which you're required to wear at all times during the conference, the bag you don't really need to bring with you but it's good to have something to carry your stuff in. To register you'll have to log into the registration computer with your ciscolive.com username and password (that you used to register) so you'll need to bring that with you or memorize it.
p> The Cisco Events app is now available from the
Play Store
and the
App store
. The app has the full event schedule, all speakers and exhibitors, the venue map and integration with social networking.
Learn your way around
You should know which entry point you'll be using (the south entrance of Messe Berlin is used) and spend a little time in the Cisco Event Map studying the floor plans. Find the room where you first session is and figure out how to get there. You'll have a little more perspective after you at least go there for the registration.
It is remarkably easy to get lost in any conference centre. Cisco does a decent job of making information signs for you and there are lots of people there to help you, don't be afraid to stop and ask rather than spending 20 minutes aimlessly walking around!
Extra power
Bring a power bank for your mobile device. With frequent use of the Cisco Events app, using the map features in your phone, checking your email and using social media you risk running out of juice before the day is finished, having an extra power bank with 1 or 2 charges in it means no worrying about running out at the worst moment, bringing an extra charger to charge the power bank during the night is not a bad idea either.
Social Media
Cisco Live! is on Facebook and on Twitter (@ciscoliveeurope) amongst other Social Networks. Use #CLEUR to take part in the conversation and network with your peers on Social Media.
Sleep
This might seem like childish advice but you're going to need to sleep while you're there. A full day of technical-seminars or breakouts will make your brain mush by the week-end and you need to sleep to rejuvenate. Go to bed early and get a good nights sleep for the first day as well as all the other days that follow.
Dressing for success
There is not much of a dress code, wear what makes you comfortable. Do remember to wear comfortable shoes, there is quite a bit of walking involved. Some people arrive in one set of shoes and change to flip flops, Birkenstocks or whatnot when they arrive at the conference so they don't have to travel to the conference in open shoes or can change shoes when they leave the conference, if you do so I like to bring a plastic bag so you can put them in your Cisco bag!
The AC at the conference varies, sometimes (particularly during the first day) it can get very warm while they figure out how much of it is needed (or wait for AC units to come in). At other times you're rubbing your hands together for warmth. Don't sit right in front of the AC unit if there is one in the room and it's not a bad idea to bring a sweater that you can take off so you can adjust to the room temps.
First day
If you follow my advice and get registered the day before and do a trial run of your route you'll know pretty well when you should leave for your first day. If your session starts at 9, don't plan on being there at exactly 9, be there no later than 8:30, it will take you time to get to the correct room and you'll need to be there before the session starts to have your badge scanned and get a decent seat. This applies for all the days and all sessions in general, get there in plenty of time. You can read your email and add to your caffeine supply while waiting for the session to start.
Lunch
Lunch is served in designated areas for those with a full conference pass. The lunch tends to be OK but you also have the option of going out for Lunch to any of the places nearby. Gogobot has a
list of places nearby
along with reviews.
Rest of the conference
Hopefully you'll have a ton of fun in your tech-seminars, breakouts, labs and whatever else you attend. Here are couple of other things I think you should consider doing:
Go to the opening party at the World of Solutions. The World of Solutions is where Cisco and others show off their products for you. There is food, drink, and products to see and try out. There is quite a bit of pushing to try to sell you something (or scan your badge) but there are plenty of smart products on display, some of which might interest you. The World of Solutions opening party which is at the end of Tuesday is a good time to browse and see what interests you. This year there's an additional party on Wednesday (and really, you can never go to too many parties)
Go to the Keynotes, the subjects vary from borderline boring to very interesting but you shouldn't miss it, at least you can discuss it with your peers.
If you go to the conference lunch, pick a random table and meet other people. There are great conversations to be had with people of different nationalities that are dealing with the same issues you are.
Go to the Customer appreciation event on Thursday night, meet your peers, sample the food and drink, enjoy the entertainment and even dance. Most of all have fun! Having said that, there is always the dude that doesn't show up for his Friday sessions because he had a little bit too much fun at the party, don't be that guy.
If you're particular about what you like to eat during the breaks, bring your own snacks, there are light snacks available but they tend to be tuned to whatever nation is hosting the conference, if you like German snacks, you don't need to bring your own.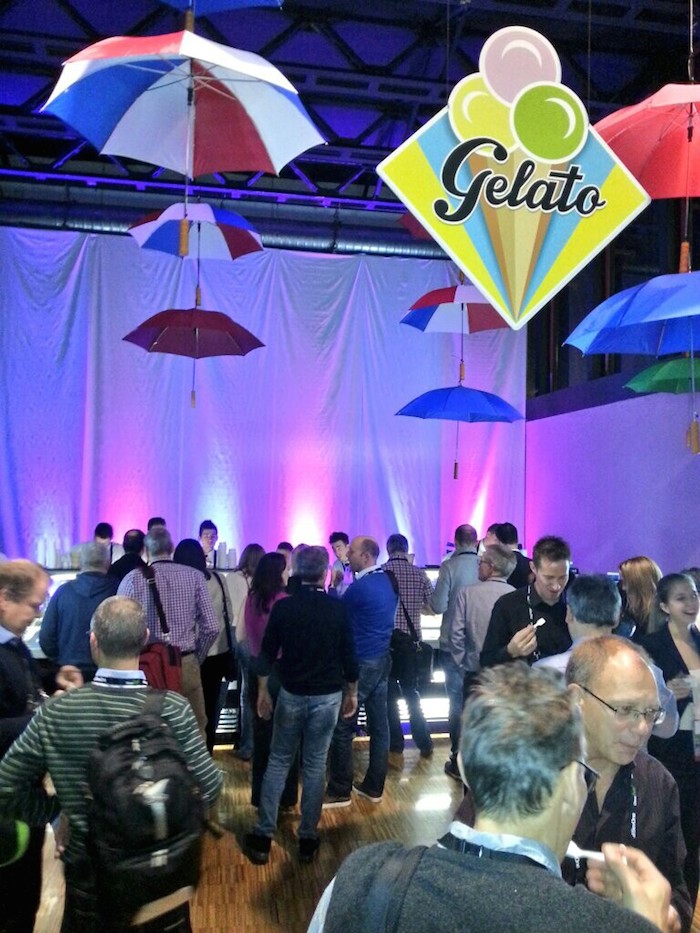 Going home
Some people take Friday off and go home on Friday morning, I tend to think that's a bit of a waste because you can squeeze two breakouts on Friday, if you take advantage of that the conference end is at 13:30 on Friday, at which point you'll turn in your badge, grab your lunch bag which Cisco graciously provides you with (sandwich and chips or something to that order) and head back to the Hotel to get your bag which your friendly concierge will store for you while you're at the conference after having checked out Friday morning.
It's reasonable to take a flight back home at around 17:00 if you are leaving by plane, that should give you a little time to get back to the Hotel, grab your bag and get to the airport. You can perhaps get away with leaving a little bit earlier if you are pre-checked in and you know how long it will take you to get to the airport, I don't like to be very stressed so I like to have more time rather than less. There's also the option off leaving on Saturday morning, there's far less stress involved in doing that, and it saves you from having to stress through rush hour on a Friday on your way to the airport.
If you're travelling by train the same applies except you don't need to arrive as early, leave some time though so you don't miss your train.
The end
Thank you for taking the time to read this, I hope you enjoyed it and that you learned something and I wish you an excellent time at Cisco Live! Perhaps I'll see you there!